EVANSVILLEKISS.COM
proudly presents the

featuring
SPECIAL GUESTS
BRUCE KULICK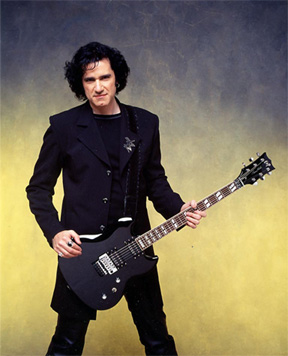 (KISS guitarist 1984-1996)
ANDRE AUGUSTINE
(former Gene Simmons Bodyguard)
AND
BILL STARKEY
(founder of the KISS ARMY)
The Ladies from Gene Simmons Ladies In Waiting, the Goddess of Thunder, and the all girl tribute band Black Diamond will be there strutting their stuff. (Black Diamond will not be performing.)
Special guests will do question and answers, photo and autograph sessions.
Live performance by KISS Tribute bands SSG and KISS Alive - Chicagoland's Authentic KISS Show.
Dealers from around the US will be selling all KISS merchandise and collectables.
WHEN: June 8, 2002
WHERE: Holiday Inn Airport, 4101 N US Hwy 41, Evansville, IN 47711-2822
Phone: (812) 424-6400
COST: Tickets are $20 at the door. (Please note that advanced tickets and backstage passes are no longer available from my website through the mail as it is too close to the show to get your tickets to you on time.)
Click here for directions to the Expo. (opens a new broswer window)
Stay at the Holiday Inn Airport and mention the KISS Expo and get a room for $49.00 per night.
---
May 31, 2002
From www.genesbedtimestory.com
The authors of Gene's Bedtime Story, Linda Kelly & Marti Taylor-Dee are excited to announce both will be attending the Evansville KISS Expo on Saturday, June 8th and are eager to meet fans and recruit new readers. Kelly, will be flying in from Phoenix, AZ. Taylor-Dee will be arriving from Cleveland. These online authors will be meeting in person for the first time. In celebration of their 2-year partnership, and incredible success of their joint venture, the authors will be offering a Stay & Play Package to Cedar Point Amusement Park, courtesy of: www.genesbedtimestory.com and The Greentree Inn Complex, Sandusky, Ohio.
---
If you'd like to link your website to mine, feel free to use this button


Updated June 7, 2002.