Photos last updated Wednesday, 25-Feb-2004 20:20:27 EST.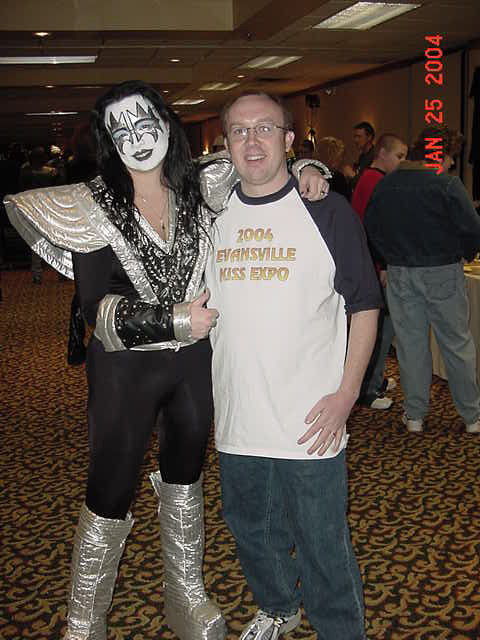 Holly and myself at the 2004 Indy Expo
---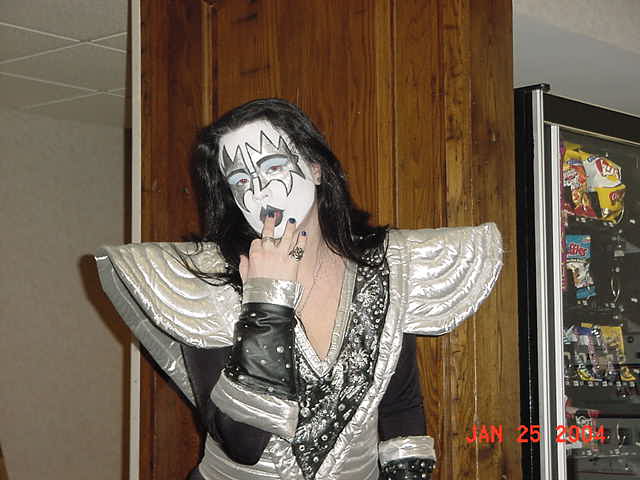 Holly from the Black Diamond Girls (mmmm...tasty)
---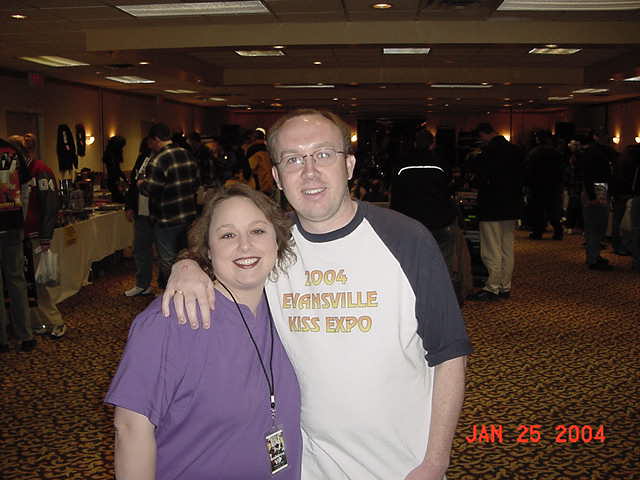 Jendell & Me (aka Bass Frehley) at the 2004 Indy Expo
---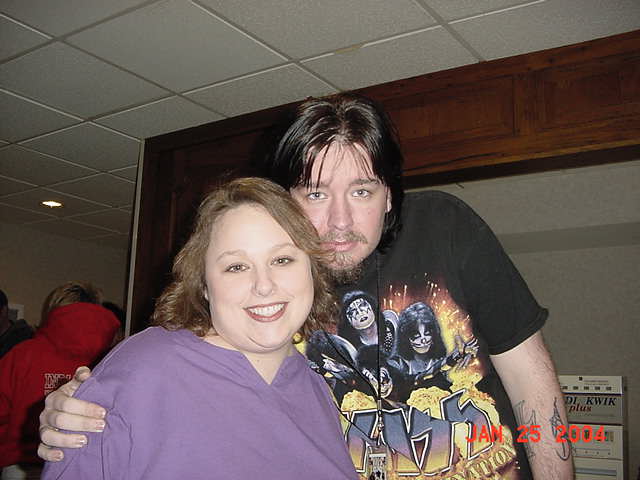 Jendell & Thayer at the 2004 Indy Expo
---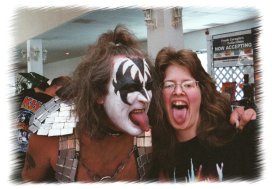 Richard B. from Evansville & Tracy B. from Cincinnati at the 2002 Evansville KISS Expo. What a couple of hams. :)
---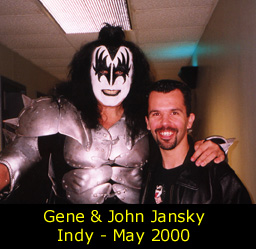 ---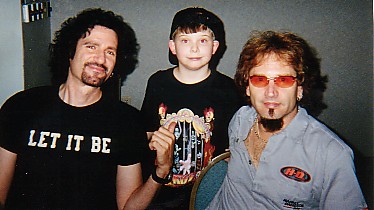 Bruce Kulick, David S., and Eric Singer at the 2001 Louisville KISS Expo. Added November 25, 2002.
---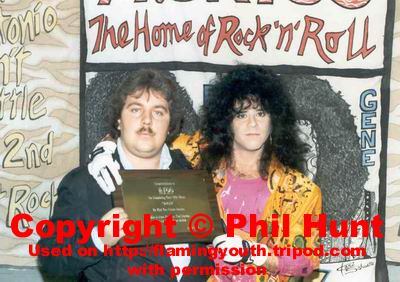 This photo was sent to me on February 27, 2001 by Phil Hunt. What a cool-ass picture! It's Phil Hunt, backstage in San Antonio, Texas on the Asylum Tour (1985), presenting KISS an award from the KISS KONNECTION fanclub to commemorate the release of thier 20th album Asylum.
---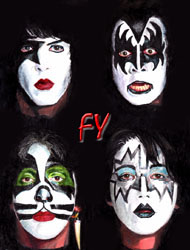 This image is courtesy of Mike Hamblin.
"These are little marker paintings I did a while ago. The dynasty era. They look like photographs when reduced small like this, but they are done with markers. Because of the flamboyant appearance of the band, I became an artist."
Added October 12, 1998
---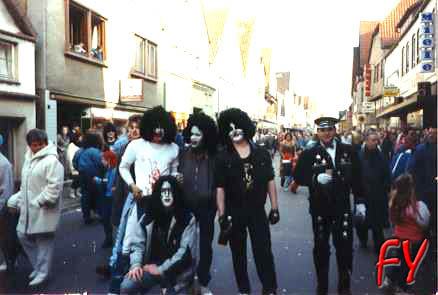 This picture was taken Februrary 16, 1989 in Hessisch-Oldendorf, Germany. I'm in Ace's makeup. If you notice to the right of us, you'll find an Elton John wanna-be. Also, in the background to the left, if you look hard enough, you might find an Alice Cooper wanna-be. Hey, if you're one of the people dressed up in this picture drop me a line and let me know how you've been. I still remember you all.
---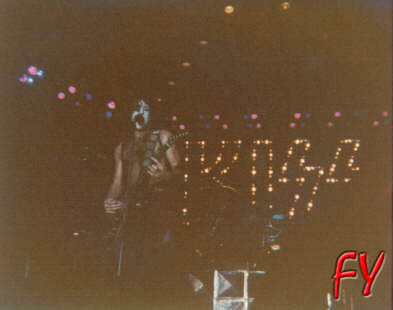 This one was given to me by Steve Bryant. It was taken at Roberts Stadium in Evansville, Indiana on the Dynasty tour back in 1979.
---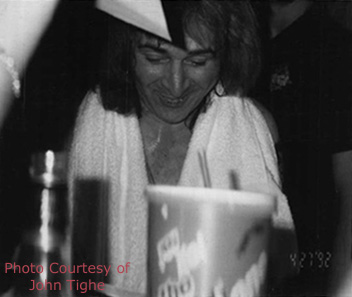 This black and white picutre was sent to me by John Tighe.
---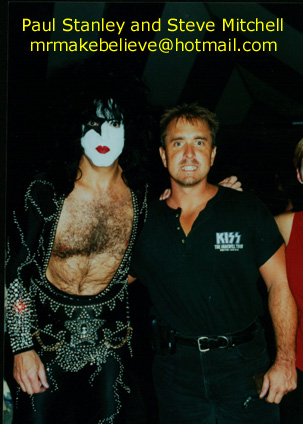 Backstage during the Farewell Tour.
If you'd like to add a picture, fill out this form: